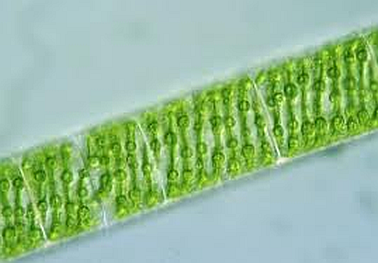 BIOSORPTION OF SELECTED HEAVY METALS BY THE BIOMASS OF THE GREEN ALGA SPIROGYRA SP.
Abstract
In this paper, the influence of contact time, initial pH and metal ion concentrations on the adsorption properties of a freshwater green alga (Spirogyra sp.) biomass was studied. Several model solutions of selected heavy metals (Cd, Cu, Cr, Pb) were put into contact with the green algae-based sorbent for different time periods. After the treatment, the concentrations of heavy metals in model solutions were determined using flame atomic absorption spectrometry (FAAS) and inductively-coupled plasma-optical emission spectrometry (ICP-OES). Fourier transform infrared spectroscopy (FTIR) was used to reveal which functional groups were responsible for the green algae biosorption properties. Adsorption capacities were found to be 22.52, 38.19, 35.59 and 94.34 mg/g for Cd, Cr, Cu and Pb, respectively, at contact times of 15-50 minutes and initial metal ion concentrations of 500-700 µg/g. The optimum pH for biosorption of Cd, Cr, Cu and Pb were 5.5, 5.8, 5.9 and 5.0, respectively. The biosorption process followed second order kinetics and fittedthe Langmuir isotherm model. Biomonitoring studies suggested the possible use of this freshwater green algaas a bioindicator, with mean concentration factors for the selected elements in the range of 367-7154.
BIOSORPCIJA ODABRANIH TEŠKIH METALA POMOĆU BIOMASE ZELENE ALGE SPIROGYRA sp.
U ovom radu je proučavan uticaj kontaktnog vremena, početnog pH i početne koncentracije metalnih jona na sorpcione karakteristike slatkovodne zelene alge Spirogyra sp. Nekoliko model-rastvora odabranih teških metala (Cd, Cu, Cr, Pb) je tretirano, u različitim vremenskim intervalima, sorbentom pripremljenim od zelenihalgi. Plamena atomska apsorpciona spektrometrija (FAAS) i induktivno kuplovana plazma sa optičkom emisionom spektrometrijom(ICP-OES) su korišćene za određivanje sadržaja teških metala u model-rastvorima Nakon tretmana. Furijeova transformacion ainfracrvena spektroskopija (FTIR) je pokazala koje funkcionalne grupe su nosioci biosorpcionih osobina zelenih algi. Pri kontaktnim vremenima u opsegu 15-50 minuta i polaznoj koncentraciji metala 500-700 µg/ml, sorpcioni kapacitet je iznosio 22,52, 38,19, 35,59 i 94,34 mg/g za Cd, Cr, Cu i Pb. Optimalni pH za biosorpciju Cd, Cr, Cu i Pb je bio 5,5, 5,8, 5,9 i 5,0. Proces biosorpcije prati kinetiku drugog reda i zakonitosti Lengmirovog izotermalnog modela. Rezultati biomonitoringa ukazuju da zelene alge imaju veliki potencijal kao bioindikatori; srednji koncentracioni fakori za proučavane metale su bili u opsegu 367-7154.
Refbacks
There are currently no refbacks.
ISSN 0354-4656 (print)
ISSN 2406-0879 (online)